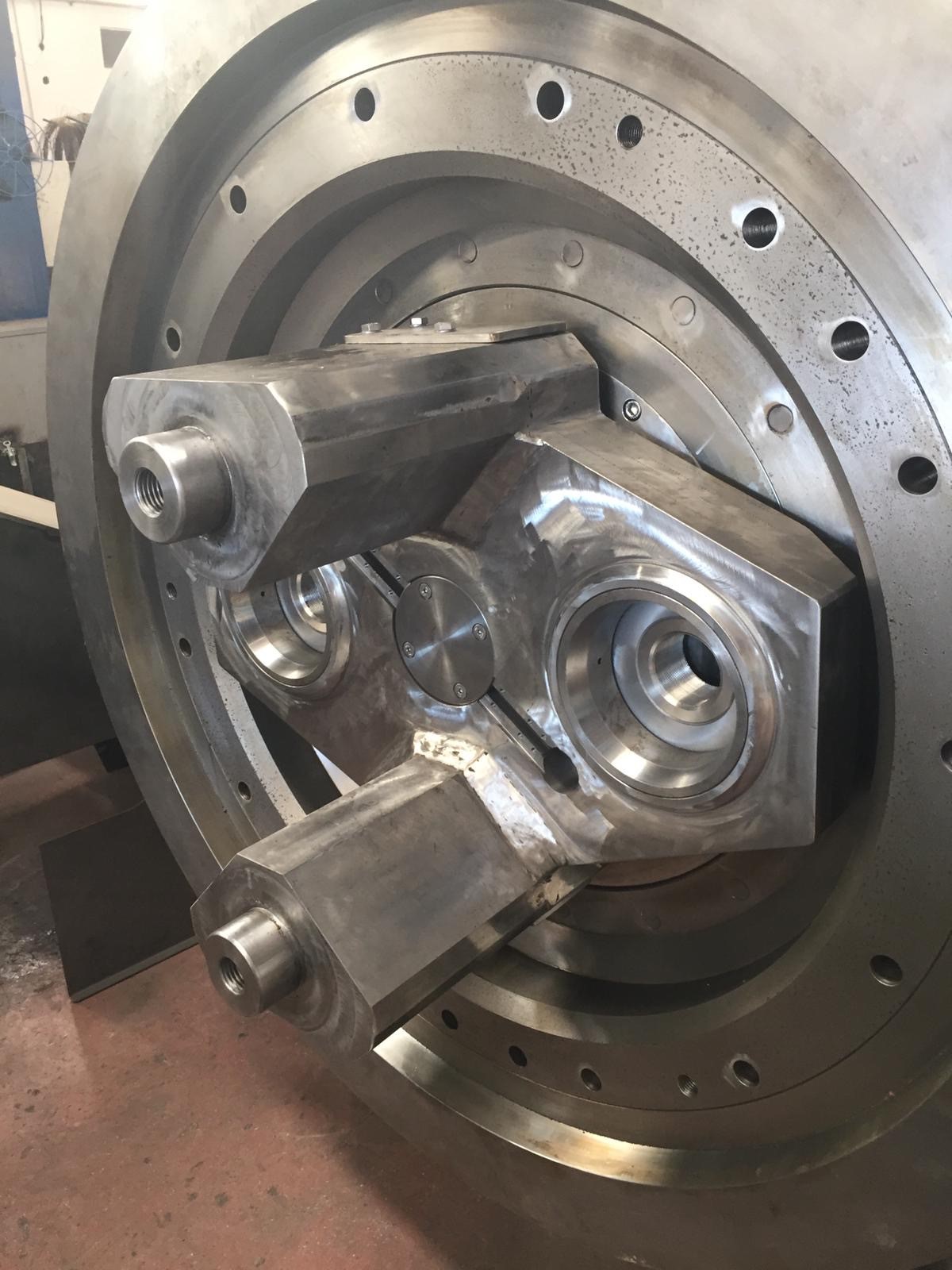 rear roller support plate

The world's first direct drive pellet mill for biomass applications
Designed and engineered in Germany, the Graf 900 Series "Gorilla" Direct Drive Pellet Mill is a first of its kind in every way, while continuing to build on Graf's long experience in pellet mill manufacturing. Our new direct drive pellet mill features variable die speeds, allowing the operator to control the pellet quality through variable moisture and particulate size events. This mill has no belts or gears, so it needs less maintenance. The direct connection to the high efficiency torque motor shaft means the mill can deliver power directly to the pelleting chamber. 
With the integration of the direct drive motor, Graf Equipment has significantly reduced the footprint of the 900 Series Pellet Press. Coupled with an easy access design, and lower energy consumption the Graf 900/138 Gorilla promises a lower cost of ownership as compared to a conventional press. The total weight of this mill is nearly 35,000 lbs, with a mainshaft weight of 3,200 lbs. The front and rear roller support assembly weighs 1,322 lbs.
While the motor assembly technology is new, the pelleting chamber features Graf Equipment's tried and true signature robust and compact design. The inside diameter for the die is 35.4 inches, and the die track either 4.25 or 5.4 inches. The mill features a temperature sensor at the roll assembly, and are available with optional control systems, feeders and mixers, and die and roller lifts.
---
Key Features
Up to 10% less energy consumption
Adjustable die speed for better quality
Less required maintenance
Higher availability
Lower total cost of ownership
Smallest footprint in its class
Specially designed for biomass applications
Easy access for cleaning and maintenance
Ready to start design for a short start up time
Much higher torque compared to standard motor mills
Click here to find out more